Our ethos
ImmoSky has always been synonymous with setting new standards in estate agency services. This is even more pertinent when it comes to the major challenges we will face in the near future in our extraordinarily dynamic and demanding market. As we move forwards, we will continue to be guided by our belief that quality offers the greatest added value for everyone in the long term.
When working for you, it is therefore our primary goal to guarantee you the highest degree of security, reliability and professionalism. High-quality service with passion and expertise enhance performance in the field of estate agency. All of our employees are committed to acting on this every single day
verified
Quality
With our marketing skills, your chances of selling will skyrocket.
verified_user
Professionalism
We support you through every phase of the marketing process with our expertise and experience.
comment_bank
Trust
Your objectives and needs are our top priority. We are passionate about selling.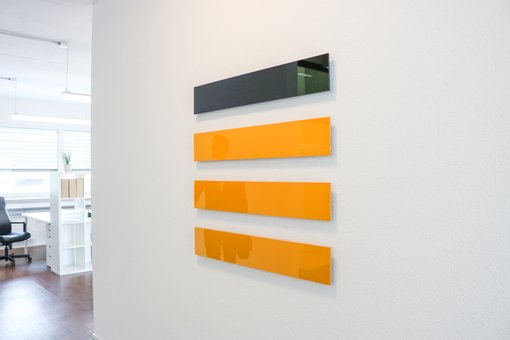 ImmoSky: how it all began
ImmoSky was founded in 2003 in response to the growing demands and challenges of estate agency services.
The conventional estate agency model was reaching its limits and innovative business models were needed. ImmoSky's forward-looking estate agency system was a resounding success. Now, we operate throughout Europe, working with hundreds of employees to achieve our shared goal of customer satisfaction.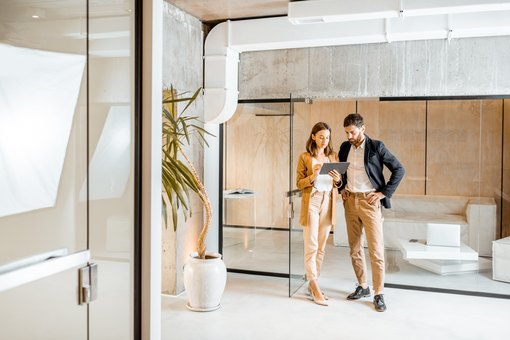 A finger on the pulse
As our company grows, so too do our expectations of ourselves. We constantly align our structures, processes and systems with market developments and our customers' changing needs. State-of-the-art technology and an outstanding infrastructure free up more time for us to provide tailored advice and market your property effectively. Combined with our professional go-to-market strategy, this enables us to find the right buyer for your property.
What ImmoSky can offer you
Comprehensive service

Our modern estate agency system is based on a harmonious combination of three success factors: emotions, facts and time. We do not just market properties that can be valued objectively: we also bring the subjective interests of sellers and buyers into line with one another. This approach plays a crucial role in our strong market performance.

More time for your sale

Our estate agents use state-of-the-art technology and an excellent infrastructure. This system is rounded off by the support of our service centre. As you deal with specialists every step of the way, you can look forward to maximum efficiency and effectiveness. Our estate agents spend about 90% of their working time with their customers and properties – an approach that proves successful.

Comprehensive marketing

We plan the perfect market presence for your property and put this into practice professionally. Nothing is left to chance – from online marketing to social media, the targeted use of internal and external networks, optimally targeting our database of potential buyers, and supplementary marketing. As a result, you enjoy a wealth of benefits that you wouldn't get from a private sale. Together, we will get the best for your property.

Complete transparency

You can use your personal customer login details to track the progress of your property sale 24/7. How many queries have been received and how quickly did we respond to them? How many viewings have been conducted and what did the applicants say about your property? Are there currently any offers? This and other valuable information is available online for you to access easily at any time, wherever you are.
Each of our estate agents has the backing of a whole team
Leaving 90% of their working time for you and the professional marketing of your property.
business_center

Estate agents

Our estate agents will provide you with optimum support through each stage of the process leading up to a successful sale.

verified

Finance

Our mortgage experts will advise you on all aspects of real estate finance.

checklist_rtl

Sales support

The sales support team assists our estate agents in their day-to-day work.

campaign

Marketing

The marketing team plans and executes the perfect property presentation, online and offline.

devices

Information technology

Our IT specialists are responsible for providing all of our online services and progressing the digital transformation.

library_books

Operations

These teams take care of internal and administrative processes such as HR, legal affairs and the back office.
Working at ImmoSky
Thanks to our experienced and tremendously dedicated employees, we are able to deliver maximum satisfaction to our customers. We invest in giving our agents thorough training, offer scope for personal development and facilitate career advancement.
Find out what our employees enjoy most about working at ImmoSky.
keyboard_arrow_left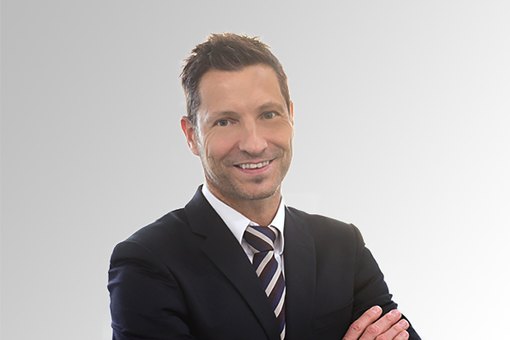 If you don't go forwards, you'll go backwards
"We believe that if you don't go forwards, you'll go backwards. External and internal occurrences always prompt us to question and constantly reinvent ourselves. Our ever-increasing success is the logical consequence of this. I am proud to be part of a learning organisation."
Marco Patusi, CFO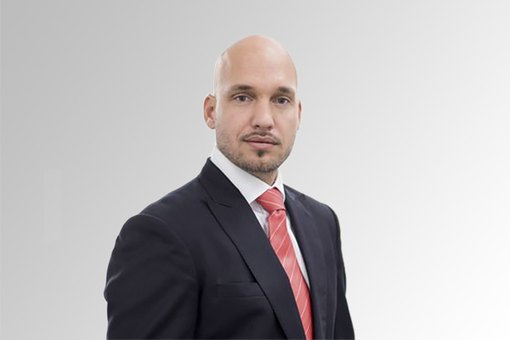 A well-oiled team
"Our business model frees up the estate agents to market properties and provide tailored customer advice. Meanwhile, members of the well-oiled team in the back office join forces to ensure smooth processes, an unbroken flow of information and rapid responses. Within the team, there is a clear sense of fresh enthusiasm every day and of people pushing themselves to do even better. I'm delighted to be part of ImmoSky's success story."
Yves Balogh, Head of Customer Care & Sales Support
The perfect employer
"ImmoSky is a highly dynamic company that operates internationally. This dynamism is infectious and motivating. I found the perfect employer in ImmoSky. Right from the start, I was offered numerous exciting ways of advancing my career in a challenging, varied way. Staff are stretched and ImmoSky constantly supports my professional goals."
Noemi Caputo, CAO
With flexibility to success
"At ImmoSky, I appreciate the short hierarchies and the great opportunities for advancement as an estate agent. The flexible time management allows me to achieve an optimal work-life balance and to reconcile my personal interests with my job. Thanks to regular, internal coaching, I can continuously develop myself, which continuously promotes me and expands my skills and abilities."
Daniel Arigoni, Team Leader Switzerland North/West
keyboard_arrow_right
We turn talented sellers into property professionals

Don't miss your chance to become an estate agent or make a difference at our head office. 
Give your career a boost with top employer ImmoSky now.
Do you have any questions?
We are there when you need us
Our experienced advisers are happy to answer any questions you may have about our service with no obligation and no charge.
044 534 60 08
Mon - Thu: 8.00 a.m. – 8.00 p.m. | Fri: 8.00 a.m. – 6.00 p.m. | Sat: 10.00 a.m. – 5.00 p.m.