Professional real estate valuation
You can count on us
Professional property valuation with ImmoSky
A detailed valuation should be completed to work out the exact market value of a property. Unlike an online estimate, this takes more than 70 additional factors into account, such as the condition, fit-out standard and location of the property. Advertising a property at the right price is crucial to selling it quickly and successfully. We will complete a professional property valuation for you, allowing us to work out a competitive price for your house or apartment in the current market. 
Play it safe by asking our experts to analyse the value of your property and work out the best selling price.
Why choose our experts?
inventory

Objective valuation of your property

timer

Calculation of the exact market value for a quicker sale

comment_bank

Accurate valuation of your property for banks

workspace_premium

Recognised valuation tool by a well-known valuation organisation
 Whether you are selling a detached house, an owner-occupied apartment or a multi-family dwelling, contact us today and request a valuation by our experts.
How a professional valuation works
We will complete a professional property valuation for you and recommend a competitive price in the current market.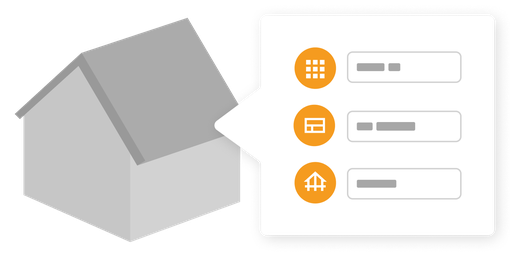 1. Collecting data
An ImmoSky expert will contact you to collect the relevant data for the valuation. You will need to have key information to hand, such as the area in square metres, number of rooms and year of construction. We will gladly help you to find the information in your documents.
2. Calculating the property's value
Experts will calculate the current market value based on the data collected. We do this using the recognised method and a well-known company's valuation tool.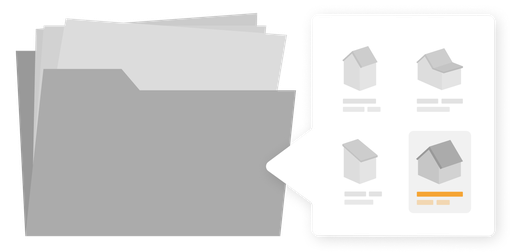 3. Determining the market price
Our experts have access to an extensive database containing countless comparable properties and similar transactions. They use this to work out and recommend a competitive price in the current market.
Get a free rough valuation of your property online
Would you just like to know the approximate value of your house or apartment for now? 
ImmoSky offers a free online estimate:
Go to the online valuation tool
Our valuation model
When valuing property, a distinction is made between the traditional valuation method and the hedonic pricing method. A traditional valuation based on a visit to the property is best suited to luxury homes and character properties. The hedonic pricing method is suitable for all other properties.
Our experts use the hedonic method to work out the optimum price.
Also known as the comparative or statistical method, the hedonic pricing method can be used anywhere and takes various criteria into account to calculate a property's market price. More than 70 characteristics of the property are recorded and compared with other real estate transactions.
These characteristics can be broken down into the following main criteria:
Macro-location
Regional factors including infrastructure, taxes, amenities, transport links and proximity to jobs, etc.
Micro-location
Distance to schools, shops, cultural amenities, public transport links, recreation areas and civic centres
Quantitative property details
Total floor space, volume, useful area, number of rooms, etc.
Qualitative property details 
Year of construction, condition, standard, etc.
Special factors that increase or decrease value
The hedonic pricing model is best suited to standard properties. Character homes or mixed-use properties (residential and commercial properties) need to be valued using experience and professional expertise alongside key statistical data.
The resulting final value is not the same as the effective selling price, but is merely a price estimate based on a comparison of the market data examined.
Frequently asked questions about property valuations
Why should I have a professional valuation done?

keyboard_arrow_down

Price plays a key factor in a successful sale. The higher the price, the fewer people are interested. By contrast, a lower price can substantially reduce the time it takes to sell a property.

As an established estate agency, we know the market price of properties – including homes in your region and even your part of town.

We incorporate trend analyses and the latest developments in property prices when we make a price recommendation.
We also use a recognised valuation tool by a well-known valuation organisation. This means our experts have access to an extensive database with a very large number of comparable transactions.

What information is needed for the valuation?

keyboard_arrow_down

In addition to factors like the area in square metres and year of construction, fittings play an important role.
Below is a list of key property information which you should have to hand:

Type of property
Number of rooms
Living space (can be found on the floor plan)
Plot size
Property address

What are the main considerations when estimating the market value of a property?

keyboard_arrow_down

Real estate value is determined by the market (i.e. demand), location and the nature of the property itself. This means that information about these parameters is needed to value a property.
Market factors which play a role in assessing the property:

Economic trends
Employment trends
Purchasing power
Market liquidity
Location image

Which factors do experts look at in detail?

keyboard_arrow_down

Our experts distinguish between three factors which have a major impact on a property's value: the economic unit (ownership structure, detached house, apartment), quantitative factors (year of construction, living space, etc.) and qualitative factors (standard, condition and micro-location). Particularly in cities like Zurich, parking is also a consideration.
We value our clients – and their property
We are there when you need us
Please contact us for more information or to arrange an appointment for a professional property valuation.
058 520 01 30
Mon - Thu: 8.00 a.m. – 8.00 p.m. | Fri: 8.00 a.m. – 6.00 p.m. | Sat: 10.00 a.m. – 5.00 p.m.