Sell your property successfully with ImmoSky

Rely on our experience and sell your property with us

Selling the property

Find your next property

Discover more than 1000 objects

Do you know what your property is worth?

Start here with your free property valuation #estimation

Start now

Find a mortgage with ImmoSky

Use our free, no-obligation calculator to find out whether you can afford your dream property

Go to the mortgage calculator

Recommend ImmoSky

Recommend us and we will give you CHF 750.– as a way of saying thank-you

Recommend now
Your partner for a fast property sale
We will provide you with optimum support throughout the marketing process and have local teams working throughout Switzerland.
maps_home_work
Selling property
At ImmoSky, you will find a personal estate agent who will guide you through the entire sale process both skilfully and professionally.
verified
Property valuation
Play it safe with a precise, professional valuation of your property by our experts. 
task_alt
Find a mortgage
We will provide expert support and find the right financing for you – even if you aren't buying one of our properties.
Our latest property listings
keyboard_arrow_left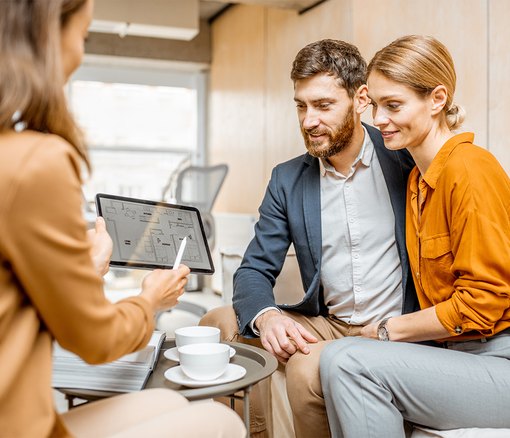 ImmoSky AG – you can rely on us
We sell properties every single day
It takes expertise and experience to deal with valuable assets. As well as taking into account the highly dynamic property market, our way of working meets the requirements of the complex business processes involved. Legal and fiscal aspects, contract negotiations and financing issues make selling property a multifaceted challenge. We will support you through it, from start to finish.
The experienced, expert partner by your side
ImmoSky was founded in 2003 in response to the growing demands and challenges of estate agency services. The conventional estate agency model was reaching its limits and innovative business models were needed. ImmoSky's forward-looking estate agency system was a resounding success.
Now, we are an experienced estate agency operating throughout Europe, working with hundreds of employees to achieve our shared goal of customer satisfaction.
keyboard_arrow_right
An insight into the customer experience with ImmoSky
play_circle

Find out about Vincenzo Paolino's experience of selling his apartment in Zurich.

"I didn't have to get involved in the sales process much at all because I could tell that the agents were extremely knowledgeable and also very dedicated ..."

play_circle

After several failures, ImmoSky was able to lead Franca Barth to success.

"After several unsuccessful attempts with other estate agents, ImmoSky managed to sell several of my flats in a very short time."
We work hand in hand, locally and regionally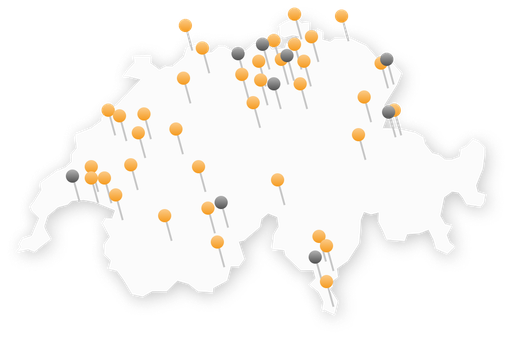 We are present all over Switzerland, including in your area. As an established estate agency, we are familiar with the market prices in individual regions and parts of town. Thanks to our estate agents' regional roots and local knowledge, we will find the right buyer or dream property for you.

Find out where your nearest branch of ImmoSky is.
Look at a list of branches
toc
Extensive database of potential buyers
published_with_changes
Comprehensive service portfolio
Do you have any questions?
We are there when you need us
Our experienced advisers are happy to answer any questions you may have about our service with no obligation and no charge.
  058 520 01 30
Mon - Thu: 8.00 a.m. – 8.00 p.m. | Fri: 8.00 a.m. – 6.00 p.m. | Sat: 10.00 a.m. – 5.00 p.m.
Real estate marketplace

Real estate marketplace

Real estate marketplace

Real estate marketplace

Real estate marketplace

Real estate marketplace

Real estate marketplace

Real estate marketplace

Real estate marketplace

Real estate appraiser

Financing partner

Financing partner

Financing partner

Financing partner

Financing partner

Financing partner

Financing partner

Financing partner

Financing partner

Financing partner

Financing partner

Financing partner

Financing partner
Show all