Sell your property successfully with ImmoSky

Rely on our experience and sell your property with us

Selling the property

Find your next property

Discover more than 1000 objects

Do you know what your property is worth?

Start here with your free property valuation #estimation

Start now

Find a mortgage with ImmoSky

Use our free, no-obligation calculator to find out whether you can afford your dream property

Go to the mortgage calculator

Recommend ImmoSky

Recommend us and we will give you CHF 750.– as a way of saying thank-you

Recommend now
ImmoSky - your personal real estate partner
We stand at your side as a capable and experienced partner
Since it was founded in 2003, ImmoSky has passionately stood up for their values. Quality. Professionalism. Trust. We see it as a challenge and our obligation to stand up for them in a very dynamic and demanding market every single day. As an experienced real estate agent, we're now active all over Europe and work togehter with several hundred employees to achieve one goal: satisfied customers!
We accompany in all the steps involved in buying and selling property
Our experienced estate agents form the heart of our company - they make a crucial contribution to our success. Their commitment and professionalism are just as important to ImmoSky as they are to you. Quality and trust are what count for us - because buying and selling real estate is a matter of trust.
Our services - our core expertise
Selling property

At ImmoSky you'll find your personal estate agent who will accompany you skilfully and professionally through the entire sales process.

Appraising property

With our online property appraisal system, you can find out in just a few minutes how much your property is worth plus it's free of charge and without obligation.

Finding a mortgage

We'll accompany you as your capable partner and find the most suitable financing solution for you - even if you're not purchasing your property through ImmoSky.
Buying your property with ImmoSky
Want to buy property? With us, you'll definitely find what you're looking for among many houses and apartments. Thanks to the simple transaction process, you'll soon be able to enjoy your favourite new place to live. Enjoy browing!
Our current properties
Find the property of your dreams by region
Don't miss out on your dream home!

Set up your search subscription and find out immediately when there's a new property available that suits your wishes. Now save the search you want and have it conveniently sent to your email address.
Who we are - our philosophy
We specialise in buying and selling real estate. We focus our strengths on our clients and their properties. We organise our work and mindset to achieve their satisfaction. We therefore take guidance from the following principles: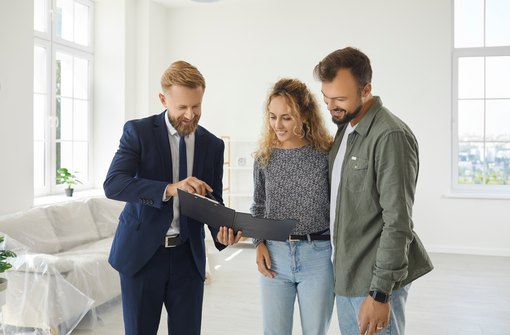 1. We advocate a comprehensive view
Our modern buying and selling system is based on the interaction of three success factors: emotions, facts and time. We arrange not only the sale of objectively assessable properties but also bring the subjective interests of buyer and seller down to a common denominator. This approach is a decisive factor for our strength in the market.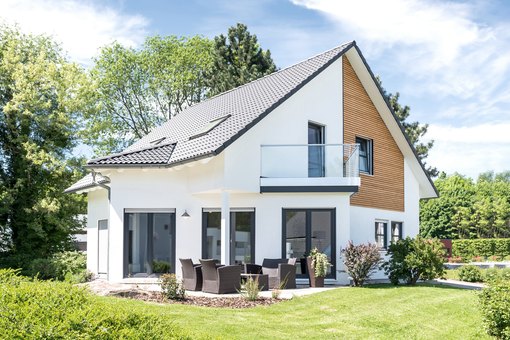 2. We value uniqueness
We know that every property has its own history and is something special. Which is why we value this individuality. We sell houses, apartments and land with great passion and look for new, suitable owners. Our marketing system leaves nothing to chance. We plan the use of the appropriate tools in a targeted and promising way.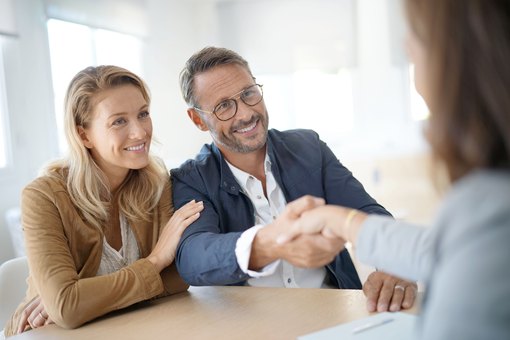 3. You can rely on us
Our clients trust us to buy and sell their property or their search for a new home. As specialists, we work on our assignments with the highest level of professionalism and diligence. We make decisions togehter with our clients. We act decisively and always in support of our common goals. Every day, we stand by our promise: Better performance in buying and selling real estate.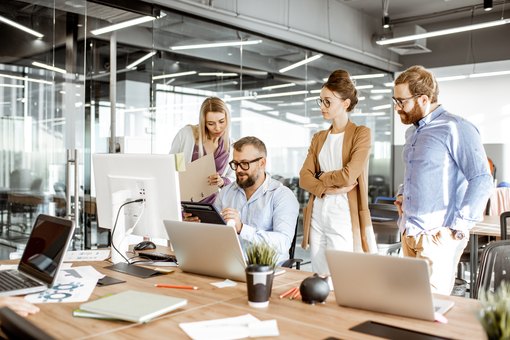 4. We challenge ourselves
Our environment is - for both our clients and us - dynamic and demanding. We work ambitiously to achieve exceptionally good results and to exceed expectations. Our estate agents and their supporting team working in the background are professionals in their field. Together we pursue our goal: satisfied customers!
We work hand in hand, locally and regionally
We are present all over Switzerland, including in your area. As an established estate agency, we are familiar with the market prices in individual regions and parts of town. Thanks to our estate agents' regional roots and local knowledge, we will find the right buyer or dream property for you.

Find out where your nearest branch of ImmoSky is.
Do you have any questions?
We are there when you need us
Our experienced advisers are happy to answer any questions you may have about our service with no obligation and no charge.
  058 520 01 30
Mon - Thu: 8.00 a.m. – 8.00 p.m. | Fri: 8.00 a.m. – 6.00 p.m. | Sat: 10.00 a.m. – 5.00 p.m.
Real estate marketplace

Real estate marketplace

Real estate marketplace

Real estate marketplace

Real estate marketplace

Real estate marketplace

Real estate marketplace

Real estate marketplace

Real estate marketplace

Real estate appraiser

Financing partner

Financing partner

Financing partner

Financing partner

Financing partner

Financing partner

Financing partner

Financing partner

Financing partner

Financing partner

Financing partner

Financing partner

Financing partner

Financing partner

Financing partner

Financing partner

Financing partner

Financing partner

Financing partner

Financing partner
Show all