Sell real estate
We support you in your property sale
Sell your property successfully with ImmoSky
You've come to the right address with us when it comes to selling your property. Your personal broker will guide you capably and professionally through the entire sales process. From your first contact to completing the sale and signing the contract at the notary - we're at your side. We help you with the sale of residential properties, investment properties, holiday homes and new construction projects.
5 good reasons to sell your property with us
ImmoSky's conveyancing system leaves nothing to be desired. Thanks to the way our services interact efficiently, we quickly find the right buyer and achieve the best selling price for your property.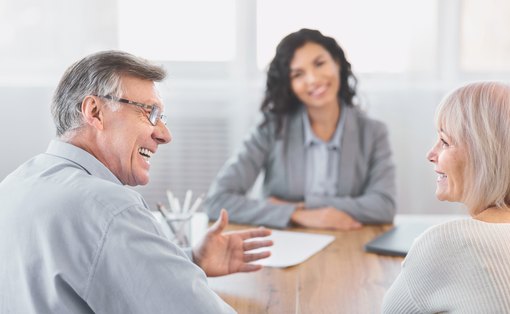 1. Your personal contact

As soon as you get in touch with us, we assign your personal broker to you, who looks after you professionally from start to finish and will deal with any questions you may have. Your wishes and your satisfaction are the top priority for us.
Personal meeting
Joint definition of next steps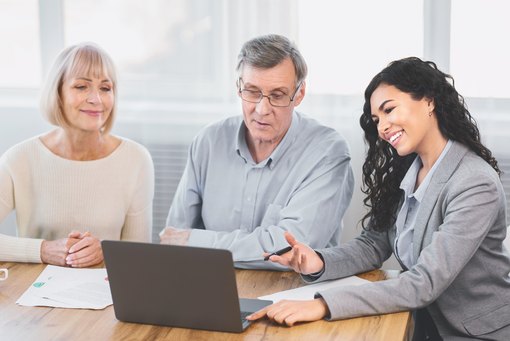 2. Valuation of your property
A professional valuation depends on a whole variety of factors. For example, the location, surroundings, standard of construction, year of construction, etc. are important. With our knowledge of the market and our collaboration with a well-respected valuation institute, we determine the selling price realistically.
For an initial rough estimate of your property's market value you can conduct an online valuation free of charge.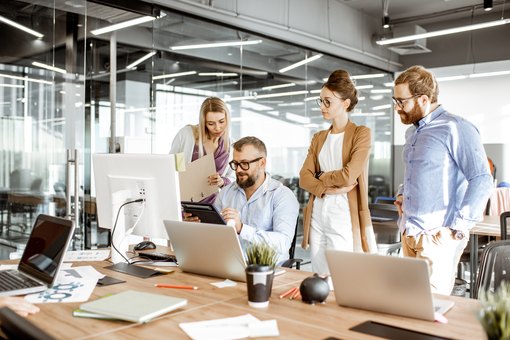 3. The appropriate marketing strategy

Choosing the right marketing strategy is essential in order to sell your property effectively. With a mix of online marketing, social media, internal and external property platforms and a large database of interested parties, we put together the ideal marketing plan for you. We move with the times so you can experience our competitive advantage thanks to our digital property marketing.
Ideal presentations of your property
Virtual tour, 3D visualisation, home staging, aerial photography with drones, property video
4. Finding the right buyer
Thanks to our extensive database of more than 200 000 interested parties, we often findt the right buyer even before the property is placed on the market. We take on the entire coordination of enquiries and appointments for you and show potential buyers your property with confidence. You don't have to worry about anything!
Vetting the interested parties
Planning and implementation of inspection hours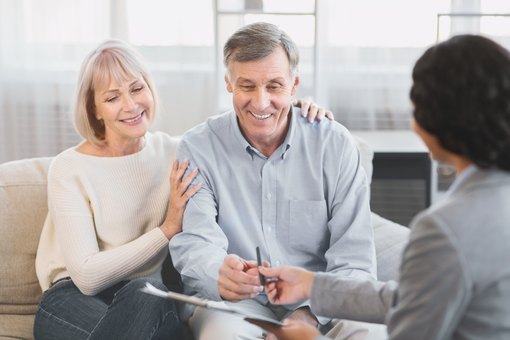 5. Negotiation and handling sales
You can rely on the negotiating skills of our experts. We take care of the reservation agreements and organise everything up to the conclusion of the sale. We also make sure the notarial certification is carried out properly.
All-inclusive service to complete the sale
This ist how selling real estate works with ImmoSky
Watch our short video to find out how we handle property sales
Your sale will be handled by experts from start to finish. This enables us to guarantee maximum efficiency and effectiveness. Our estate agents spend about 90 % of their working time with their customers and properties – an approach that proves successful. By way of contrast, most estate agents invest just 40 % of their time in sales activities.

Our priority is maintaining constant dialogue, liaising with you and fostering a close working relationship. Thanks to your personal customer login, you can keep track of every stage of the sale. We offer you complete transparency about how things currently stand and inform you of the next steps.
Would you like to find out more about selling property?
Frequently asked questions about selling a property
What documents do I need to sell a property?

keyboard_arrow_down

To sell your house or apartment, you need all sorts of documents from the land register entry to various insurance policies. Your ImmoSky estate agent will, of course, help you to select and obtain the right paperwork.

You should keep these documents to hand for a quick sale:

Complete, up-to-date land register entry 
Construction plans, floor plans
Property insurance paperwork (policy)
Household bills from the last two years 
Official appraisal (if available)
List of investments made

Who chooses the notary for a property sale?

keyboard_arrow_down

To complete a property sale, the purchase agreement must be officially notarised.

There are two different types of notary: state notaries, which now only exist in their traditional form in the cantons of Schaffhausen and Zurich, and independent notaries which can be found in all other cantons.

In cantons with state notaries, you must contact the relevant office (the district clerk, bankruptcy administrator or cantonal commercial registry).
In cantons where any notary may be chosen, the buyer usually chooses the notary.

How can I sell my property without taxes being payable?

keyboard_arrow_down

Property owners must pay taxes on both purchases and sales in Switzerland. 

In some circumstances, taxes may only become payable at a later date. As per  Art. 12 of the Tax Harmonisation Act (StHG) (external link) taxation is delayed in the following cases:

Change of ownership via inheritance (succession, division of an estate, bequest), advances against inheritance or gifts;
Change of ownership between spouses in connection with property law or to discharge extraordinary contributions by one spouse towards the family's upkeep (Art. 165 of the Swiss Civil Code [ZGB]) and claims under divorce law, provided both spouses agree;
Allocations of land for the purpose of consolidating assets, district planning, settling borders, rationalising farmsteads, and allocating land in connection with expropriation proceedings or imminent expropriation;
Complete or partial sale of a plot used for agriculture or forestry, provided the sales proceeds are used within a reasonable time-frame to purchase an owner-managed replacement plot or to improve proprietary, owner-managed plots used for agriculture or forestry;
Sale of a residential property permanently and solely occupied by the owner (detached house or owner-occupied apartment), provided the proceeds are used within a reasonable time-frame to acquire or build a replacement property in Switzerland which is used for the same purpose.

Who is allowed to sell properties?

keyboard_arrow_down

In principle, a property may only be sold by the owner (registered in the land register) or an authorised person.

We are happy to support you on the way to a successful conclusion of the sale. In this case we take over for you:

The marketing of the property
The search for suitable buyers
Planning and conducting viewings
The negotiations
The organisation of the notary appointment
Start your sale with a trustworthy partner at your side
Do you want to sell your property and would like some professional support? Our experienced consultants will be happy to support you.
  058 520 01 30
Mon - Thu: 8.00 a.m. – 8.00 p.m. | Fri: 8.00 a.m. – 6.00 p.m. | Sat: 10.00 a.m. – 5.00 p.m.