Investment real estate
The advantages of investing
Good reasons to invest in property
Investing in property is a good way of giving yourself additional security for your retirement and protecting yourself in an uncertain economic environment.
Investment properties retain their value and their market tends to fluctuate less significantly than other types of investment. Whether you are a private or an institutional investor, this option should be viewed as essential. Especially during periods of uncertainty, it is not advisable to see property as an alternative to the stock market or investing in precious metals.
An investment property represents the ideal combination of retirement and estate planning. Find out more here and benefit from our investment expertise.
A selection of our investment properties 
Advantages of investing in property
Lower price
The purchase price per square metre is often lower than for owner-occupied properties.
Risk can be minimised
In addition, larger properties with multiple tenants reduce the risk of unpaid rent. The risk of several tenants defaulting at the same time is low.
Easy for new investors
Joining forces with other private buyers can make it easier to start investing in larger properties like these, which were previously only affordable for institutional investors.
What are the options for investing in property?
Owner-occupied apartments

A smaller nest egg is needed to buy an owner-occupied apartment than a house. However, the owner only acquires part of the block and has to liaise with the other owners when decisions need to be made. What is more, monthly payments must be made into a sinking fund for maintenance and it takes time to find solvent tenants.

Detached/semi-detached houses

If you invest in a detached or semi-detached house, you will be the sole owner. As the financial commitment is higher than for owner-occupied apartments and a good location is particularly important, you need to have a larger budget.

Commercial properties

Commercial properties such as offices, shopping centres or multi-storey car parks are a long-term investment, particularly in urban areas. A carefully considered, transparent concept is recommended to minimise the significant business risk associated with commercial properties.

Care properties

The demographic change taking place throughout Europe is also making itself felt in Switzerland – and among investment properties. Most people have never considered this form of investment, but care properties have many advantages. They include apartments in sheltered housing developments, retirement or nursing homes, etc. The care or support provided on site enables residents to remain largely independent but receive immediate assistance if they need it.

Property investment funds

Funds are an indirect means of investing in property. They allow even relatively small amounts to be invested profitably. Investors share in the fund's performance and benefit from the portfolio of properties without having to buy them. However, they have to rely on the fund managers' expertise.

Property crowdfunding

With crowdfunding, the latest digital means of investing in property, a large number of people each put a small amount towards purchasing a property. Via crowdfunding platforms, individuals with a limited budget can join forces with many other investors to acquire a stake in properties which they would not otherwise be able to afford. Another advantage is that risk is spread across a large group and attractive rates of interest are paid on the capital provided.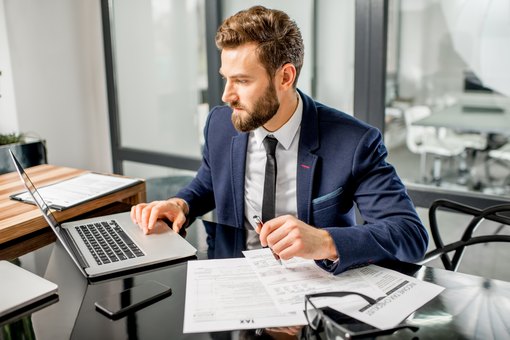 Making the right choice
One thing is for sure: the choice of property should not be based on emotional factors (e.g. because it is close to where you live), but on rational considerations. You need to find the best possible return, which depends on the purchase price, property type, condition of the rental property and any work that needs doing to enhance its value.
 Not what you're looking for?
maps_home_work
Do you have an investment property you wish to sell?
Sell your investment property quickly and simply with our fairly priced service.
search
Are you looking for a house or an apartment?
Find a property that matches your criteria.
Frequently asked questions about buying investment property
How much equity do you need for an income property?

keyboard_arrow_down

For rental houses and other investment properties, Swiss banks require equity of at least 25 % of the loan value when granting mortgages.

How do I find a suitable investment property?

keyboard_arrow_down

On the ImmoSky website there are a large number of income properties for sale. It is also possible to create a search subscription, in which new offers are sent directly to the desired e-mail adress.
Search subscription

Which investment properties does ImmoSky offer?

keyboard_arrow_down

ImmoSky offers yield properties such as apartment buildings, residential and commercial buildings, shops, restaurants or hotels in its comprehensive database. Our experts will be happy to advise you and answer any questions you may have on the subject of investment properties. Contact us
 Do you want to buy an investment property?
We are there when you need us
We will happily advise you on choosing the right investment property. Please don't hesitate to contact us about this.
044 534 60 08
Mon - Thu: 8.00 a.m. – 8.00 p.m. | Fri: 8.00 a.m. – 6.00 p.m. | Sat: 10.00 a.m. – 5.00 p.m.