Selling property
We support you in your property sale
Sell your property successfully with ImmoSky
You've come to the right address with us when it comes to selling your property. Your personal broker will guide you capably and professionally through the entire sales process. From your first contact to completing the sale and signing the contract at the notary - we're at your side. We help you with the sale of residential properties, investment properties, holiday homes and new construction projects.
5 good reasons to sell your property with us
ImmoSky's conveyancing system leaves nothing to be desired. Thanks to the way our services interact efficiently, we quickly find the right buyer and achieve the best selling price for your property.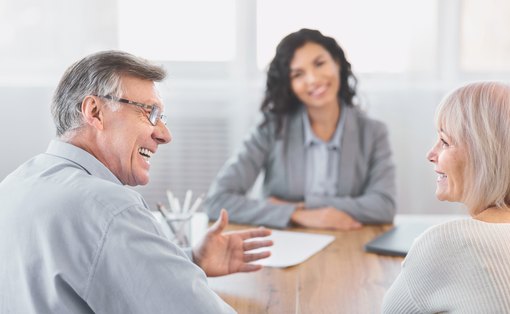 1. Your personal contact

As soon as you get in touch with us, we assign your personal broker to you, who looks after you professionally from start to finish and will deal with any questions you may have. Your wishes and your satisfaction are the top priority for us.
Personal meeting
Joint definition of next steps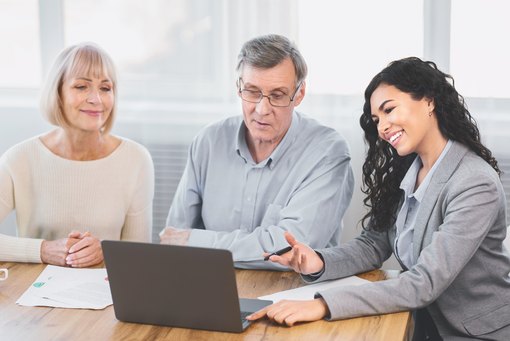 2. Valuation of your property
A professional valuation depends on a whole variety of factors. For example, the location, surroundings, standard of construction, year of construction, etc. are important. With our knowledge of the market and our collaboration with a well-respected valuation institute, we determine the selling price realistically.
For an initial rough estimate of your property's market value you can conduct an online valuation free of charge.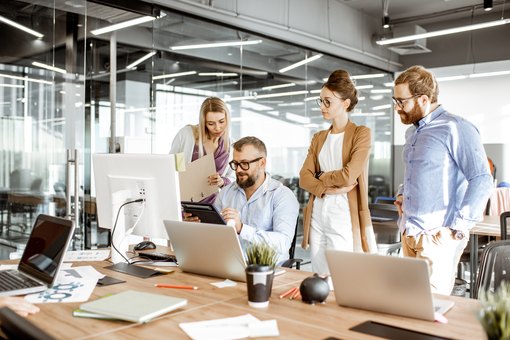 3. The appropriate marketing strategy

Choosing the right marketing strategy is essential in order to sell your property effectively. With a mix of online marketing, social media, internal and external property platforms and a large database of interested parties, we put together the ideal marketing plan for you. We move with the times so you can experience our competitive advantage thanks to our digital property marketing.
Ideal presentations of your property
Virtual tour, 3D visualisation, home staging, aerial photography with drones, property video
4. Finding the right buyer
Thanks to our extensive database of more than 200 000 interested parties, we often findt the right buyer even before the property is placed on the market. We take on the entire coordination of enquiries and appointments for you and show potential buyers your property with confidence. You don't have to worry about anything!
Vetting the interested parties
Planning and implementation of inspection hours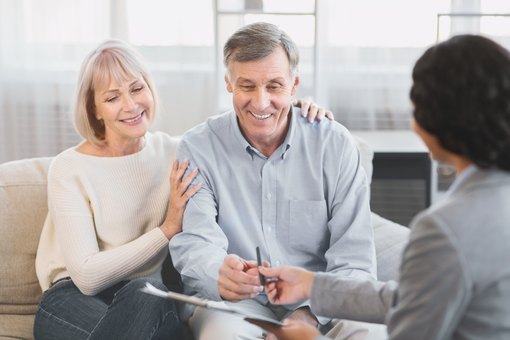 5. Negotiation and handling sales
You can rely on the negotiating skills of our experts. We take care of the reservation agreements and organise everything up to the conclusion of the sale. We also make sure the notarial certification is carried out properly.
All-inclusive service to complete the sale
This ist how selling real estate works with ImmoSky
Watch our short video to find out how we handle property sales
Your sale will be handled by experts from start to finish. This enables us to guarantee maximum efficiency and effectiveness. Our estate agents spend about 90% of their working time with their customers and properties – an approach that proves successful. By way of contrast, most estate agents invest just 40% of their time in sales activities.

Our priority is maintaining constant dialogue, liaising with you and fostering a close working relationship. Thanks to your personal customer login, you can keep track of every stage of the sale. We offer you complete transparency about how things currently stand and inform you of the next steps.
Would you like to find out more about selling property?
Start your sale with a trustworthy partner at your side
Do you want to sell your property and would like some professional support? Our experienced consultants will be happy to support you.
  058 520 01 30
Mon - Thu: 8.00 a.m. – 8.00 p.m. | Fri: 8.00 a.m. – 6.00 p.m. | Sat: 10.00 a.m. – 5.00 p.m.